Why Every Player Needs a Baseball Bag
In today's game, baseball requires a lot of equipment. If you don't have something to store your equipment and bring it to your game or practice, you could be missing out.
First of all, you should be asking, what are the best baseball bags? Mind Fuse Baseball can help you figure out exactly what's best for you and the pros and cons to each.
Second, think about how much easier your life would be if you had a bag or bat pack, and you didn't need to carry all of your equipment to every practice and game. That would be pretty good, wouldn't it?
Why Get a Bag?
This is a question we come across a lot with our viewers. Most kids and parents want to know why they should invest in a good bag. There are a few reasons why you should want a bag.
Store your equipment
Make it easier to put everything in one place
Keep your belongings safe
Organization
Should I get a Backpack, Bat Pack or Duffle Bag?
This all depends on what you want and what you need. Always ask yourself, how much equipment do I own and how much room do I need? Answering those questions will give you a great idea of what you'll need for your upcoming season.
Are There Position Specific Bags?
Catchers are the only position that we recommend get a specific bag.
Why?
Simply because they have much more equipment than any other position in baseball. They have chest gear, shin guards, helmets, and bulkier gloves. You will absolutely need a bag if you are a catcher. Any other position can get the regular bags, unless you play two or three positions, and own a lot of bats that you need to bring with you to every game or practice.
Can You Wash a Baseball Bag?
We know what you're thinking – the bag will become dirty after some miles have been put on it. This is true in many cases, especially the nature of the sport being on dirt and all. Most bags made like backpacks can be machine washed, or washed by hand. You should always use warm water when washing a bag, whether you are doing it by hand or machine.
What Are the Best Baseball Bag Brands?
This is a great questions and we have our own take on baseball bags, but here are the best brands if you are looking to purchase a bag:
Easton
DeMarini
Rawlings
Athletico
Under Armour
Nike
There also many more brands out there that are really good. The most important thing is to do your research and find out what your needs are. All of these brands that we listed are top-notch baseball brands, and you can't go wrong with them.
For more information on equipment reviews, visit our best baseball equipment and product reviews page.
In baseball, sunglasses help in more ways than just shielding your eyes from the sun. You should strongly consider investing in one of the best baseball sunglasses, such as Oakley, Under Armour, or even Nike. They all have pros and cons to each of them, but they all have one thing in common – they help you perform in pressure situations.
Maybe you're not a "sunglasses" type of player. That's perfectly fine, and we'll show you why you should at least think about getting a pair.
Blocking The Sun Rays
The sun can be your worst enemy in baseball, especially if its between you and the ball. Hats and caps can only do so much. Yes, there's eye black too, and that can definitely help out a lot.
When I coach my punt returners in football, they I teach them to use their off hand to block the sun because you can't wear sunglasses.
However, when you have a nice pair of shades that blocks Mr. Sun, your worries go right out the door. You can get totally locked in and be laser focused on the play you need to make.
Protecting Dirt From Flying In
Have you ever played baseball on a super windy day? Chances are that you have, and most likely you have had dirt fly into your eyes.
There have been multiple occasions where dirt flies into the eyes of a player during a really impactful moment in a game. This can result in costly mistakes.
The answer?
Sunglasses. Wearing a pair of shades when its windy out during a ball game can really help keep the dirt from entering into your line of vision. The next time the wind is blowing and dirt goes into your eyes, remember this article and go get some shades!
Look Good Play Good
Obviously when its cloudy out, you won't need sunglasses (unless its windy). But when the sun is shining on a nice summer day, those shades will not only block the sun and help you play better, they will help you look better too.
Playing great baseball is all about having confidence. What better confidence will you have than making yourself believe you look amazing?
Sunglasses aren't the end all be all, but this article was meant to help those who are thinking about getting a pair and the benefits that they bring.
It doesn't matter if you're an outfielder or an infielder. Because of these reasons, sunglasses can help you play better baseball.
Having trouble with gaining an increase in your bat speed? Count yourself lucky then if you are reading this article and have always desired to increase your bat speed. Higher bat speed is one of the defining features of some of the greatest baseball players in the world. It goes without saying that when you have high bat speed, you are guaranteed of hitting the ball on time right after it has been pitched. The following are five things that as a top baseball player you ought to do in order to attain that high bat speed that is definitely every player's desire.
Are You Ready to Improve Your Hitting?
There are many ways to improve hitting a baseball, but getting that bat speed up may be the most important! Let's dive right into it!
Keep your hands at the shoulder
When you keep your hands on your shoulder through a swing, you are not only in control of the bat, but also your whole body is able to stay steady and powerful as well. This way, once the ball is pitched, you are able to take a faster swing. Thus, you'll hit the ball on time unlike when your hands are away from your back shoulder making the bat feel heavier, and therefore the swing becomes harder to make and you, in turn, end up getting behind the baseball when it is already too late.
Stretch and fire
This simply means that when you are taking a swing, your lower body should go first while your upper body stays back. This means that the action should begin down going up that is your legs should be the first to move followed by your hands. Your legs should always start immediately the ball is pitched so that by the time your hands are catching up the bat will be behind the baseball on time.
Pull your elbow backward
During the creation of the stretch and fire effect, it is important that your elbow moves back as the knee of your back leg goes forward. This creates a load that you will in turn use in making a swing effortlessly and with the right amount of energy acquired from the back leg.
Weight shift
Shifting your weight from your back leg to your hands through a swing is another proven way that greatly contributes to an increase in your bat speed. This is due to the creation of momentum as your body falls towards the baseball which allows you to be able to put all your energy in your swing. This technique coupled with backward pull of the elbow gives you a good chance to create proper momentum forward hence a fast swing.
Tip your bat
Giving your bat a start slight swing in the path of the baseball allows you to use the momentum you gain through the swing to your advantage. This is because your barrel can move way faster once you've tipped your bat and especially with the energy you will put into the swing.
With the aforementioned things, you can be sure that once you put them into practice, your bat speed will definitely increase.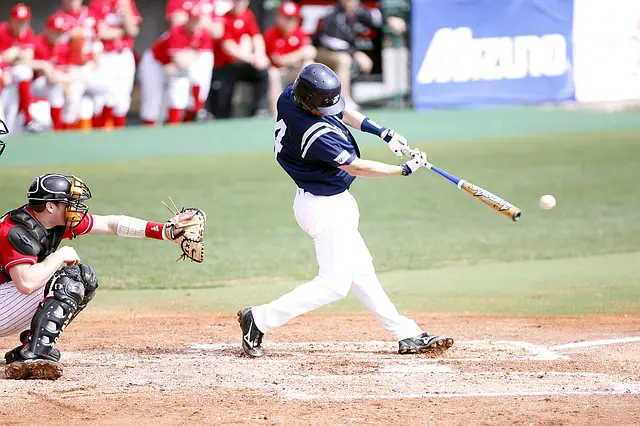 To wear batting gloves or not to wear batting gloves, that is the question. This is an ongoing debate that never seems to end.
Before we dive deep into the heavy debate, you should ask yourself these questions:
Are there advantages wearing batting gloves? Are they necessary? Is it all show? Will it improve my baseball performance? Mind Fuse Baseball has a strong opinion on the subject and we want to help you decide what's best for you.
Batting gloves provide so many advantages when hitting. First of all, your grip becomes stronger. Grip strength allows for more control.
Second, having high quality batting gloves can help with the stinging feeling when hitting a ball off the end of the bat.
Baseball players should wear batting gloves. Some get away without using them. However, those players are at a disadvantage.
The best batting gloves can improve your hitting performance. Mind Fuse Baseball specializes in helping baseball players find the best programs and equipment. Finding batting gloves that can help you hit better should be something to consider.
Why Are Baseball Batting Gloves Important?
If you are working to become an elite hitter, batting gloves will be an essential tool in your bag.
Here are some key reasons why you need baseball gloves:
Prevents the stinging feeling when you hit the ball off the end of the bat, or not in the sweet spot.
Helps provide a better grip on the bat for most players. Especially in the hot summer heat when your hands could be sweaty.
Helps Prevent Blisters and vibration of the bat when making contact.
Confidence booster.
More control over your swing because of the extra grip.
Use as padding for your hand, which helps your hands feel stronger.
Keeps your hands warm in cold weather conditions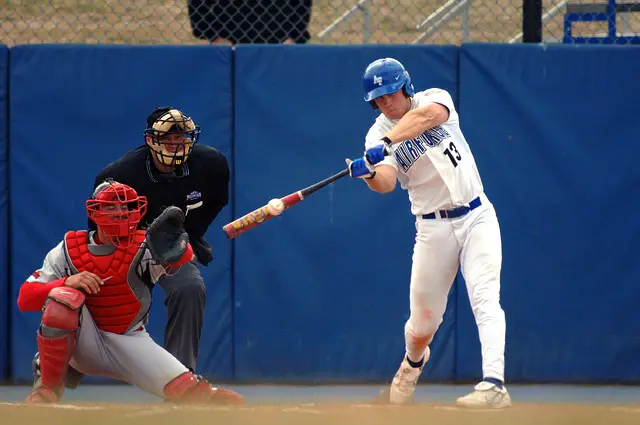 Most Major League Players Use Batting Gloves
If you watch as much Major League Baseball as us, then you know that most players use batting gloves.
It is no secret what a good pair of gloves can do for your game. We would like to ask you, if it has any chance of improving your performance at the plate, why not give them a try?
In today's world of athletics, there is always someone out there that is training harder than you. These athletes dream every day of becoming the very best, in the world.
If you can afford batting gloves, get them. Serious ball players will buy a few pairs and then they will practice as much as they can.
Having the best baseball batting gloves will definitely give you an advantage as a hitter. It may take some getting used to at first, but over time you will reap the benefits.
Let us know what you think. Where do we stand? Well, we believe that baseball players need batting gloves.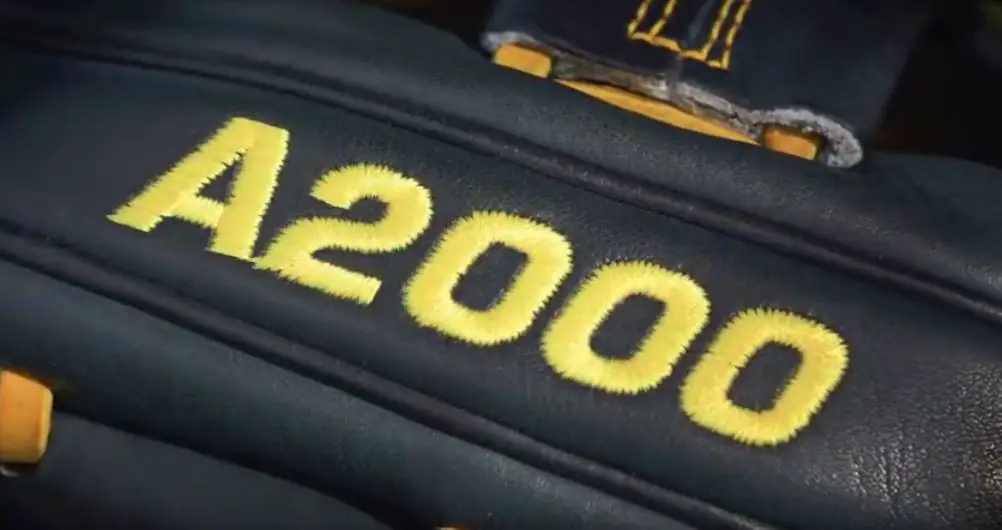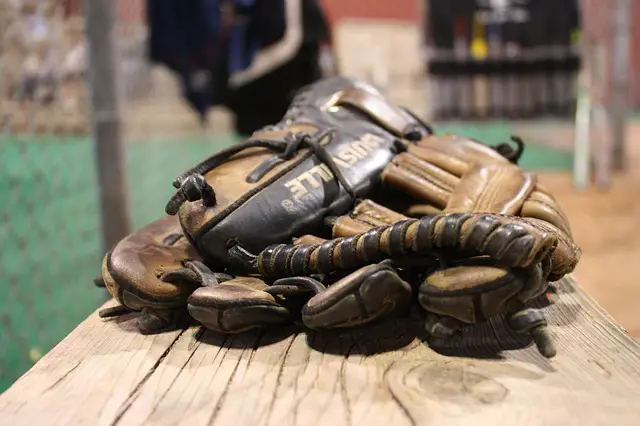 Today's baseball game is filled with great players from all around the world. All the best players from professional to high school will tell you that you absolutely positively need a great baseball glove.
We want to break down why. In fact, we'll show you the top 5 reasons why you need a great baseball glove. Are you ready to find out the truth?
The Real 5 Reasons To Acquire a Great Glove
First off, we would like to let you in on a little secret. It's not easy finding the right glove that fits you.
Second, you may be a utility player and play multiple positions. If that's the case, then you're going to need a few really good gloves that you can count on.
In addition, a glove should be part of your personality that you display on the ball diamond. The term "fits like a glove" is relevant to your personality – the way you play, the way you throw, field, catch and all things baseball.
Real Reason #5 – Look Good Play Good
You ever hear of the term "SWAG?" Well, of course you have, but how seriously do you take it?
Here's the deal, just because you're all swagged out and look good does NOT mean you are a good player or that you'll perform better. Just want to get that out in the open before we continue.
However, you do gain a strong emotion of confidence. As a result, you can benefit and make good defensive plays with a great baseball glove.
Real Reason #4 – Consistency
Isn't that the name of the game in baseball? Some people hate that word, but it usually stares you straight in the eye when you look in the mirror after a game.
In order to be consistent you need the best equipment that is RIGHT for YOU. Only you will know that. You might have to look long and hard to find the best baseball gloves and brands. Mind Fuse Baseball can guide you on that front with our top 21 list.
If you have a great glove that works really well for you, then you'll be a consistent defender.
Real Reason #3 – Reliability
First off, if you can be Mr. Reliable in baseball you will have a long lasting successful career. Your teammates and coaches can count on you if you're reliable. How are you going to do that if you don't have a great baseball glove?
Second, when you're reliable you start to play with some super confidence that just can't be matched.
Don't worry, you're not alone. It's hard finding a great glove. However, you need to do your research and practice until you find one.
Real Reason #2 – Confidence
This is what we're all looking for in any sport, but especially baseball. The good news is when you're out in the field you should be making more plays than not. Unlike at the plate where success belongs mostly to the pitcher.
Get that great baseball glove. This is a HUGE reason why you need one that works for you. Play with confidence and you unlocked the secret to being a great baseball player.
Real Reason #1 – FUN
The REAL reason why we all started playing baseball in the first place – FUN. Unfortunetly the fun is in the Winning and the Winning is in the details. You need to be locked in at every moment on the diamond, especially on defense.
Having a great glove can be the difference between winning and losing. Or in this case having fun.
What's Next?
Find a great glove that fits your style of play. It all depends on what position you play, but there are amazing gloves out there for everyone.
Work on all the fundamentals to improve your game. Find out how to improve your arm strength, which goes into buying a nice mitt. You have to be able to throw, right?
The best part about finding the perfect glove for you is when you do find it, it's forever. It takes a while to break in gloves and it's not fun to do. You don't want to be that guy that keeps buying new gloves.
Take the time and do some research, follow our buying guide and we guarantee you'll find a great baseball glove.