Baseball cards hold a special place in the hearts of their collectors.
Picking up a baseball card from a certain year can bring forward a flood of memories and reignite a feeling of what life was like at that time. 
They represent so much more than just a picture and some words on a piece of card and it's for this reason that baseball cards are considered to be items of cultural value for a lot of people.
The first decade of the new millennium provided plenty of excitement for baseball fans and the game developed in many ways.
An influx of foreign players bought fresh talent to the MLB and the rise of historically underachieving teams put pressure on the might of the Yankees and the Red Sox. 
This period also saw a light shone on the use of illegal, performance-enhancing drugs bringing controversy and dragging baseball into international shame.
More recently, however, baseball has cleaned its image with a massive anti-doping shake-up. Modern baseball has developed into a multi-billion-dollar enterprise thanks to concepts such as MLB TV.
The last two decades have provided a number of iconic moments and its fair share of legendary players.
The players who really stood out in the 2000's and 2010's, as well as the rookies who went on to hit the big time unsurprisingly, gave their name and image to baseball cards which are now some of the most sought after and valuable cards in circulation today.
Here's our rundown of the most valuable baseball cards from the year 2000 to today.
Other Recommended Guides in This Series…
Mike Trout (2009 Bowman Chrome XFractor Rookie Card) 
In 2009, before he went on to make his name at the Los Angeles Angels, Mike Trout was starting out as a rookie in the Arizona League.
A year later at the close of the 2010 season, Trout was awarded the Topps Minor League Player of the Year title and, as any baseball fan will know, his career continued on an upward trajectory from there.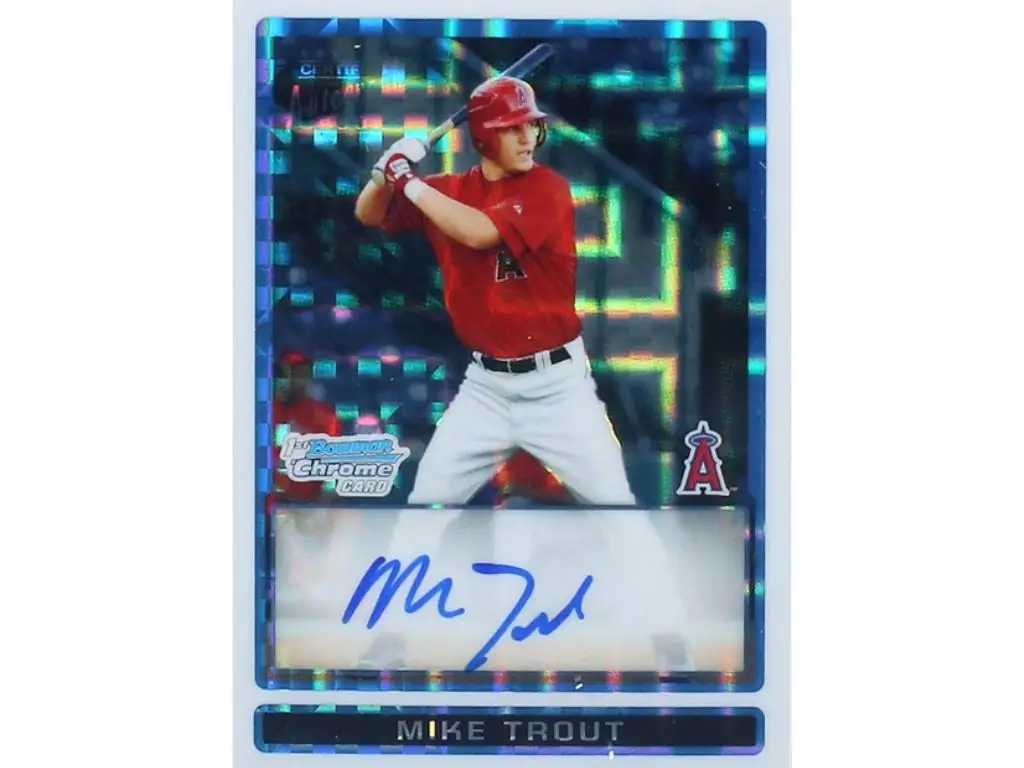 Today a Mike Trout rookie card in mint condition will sell for up to $16,000 making it one of the most valuable cards of the 2000's. 
Albert Pujols (2001 Bowman Chrome Refractor Autograph #340)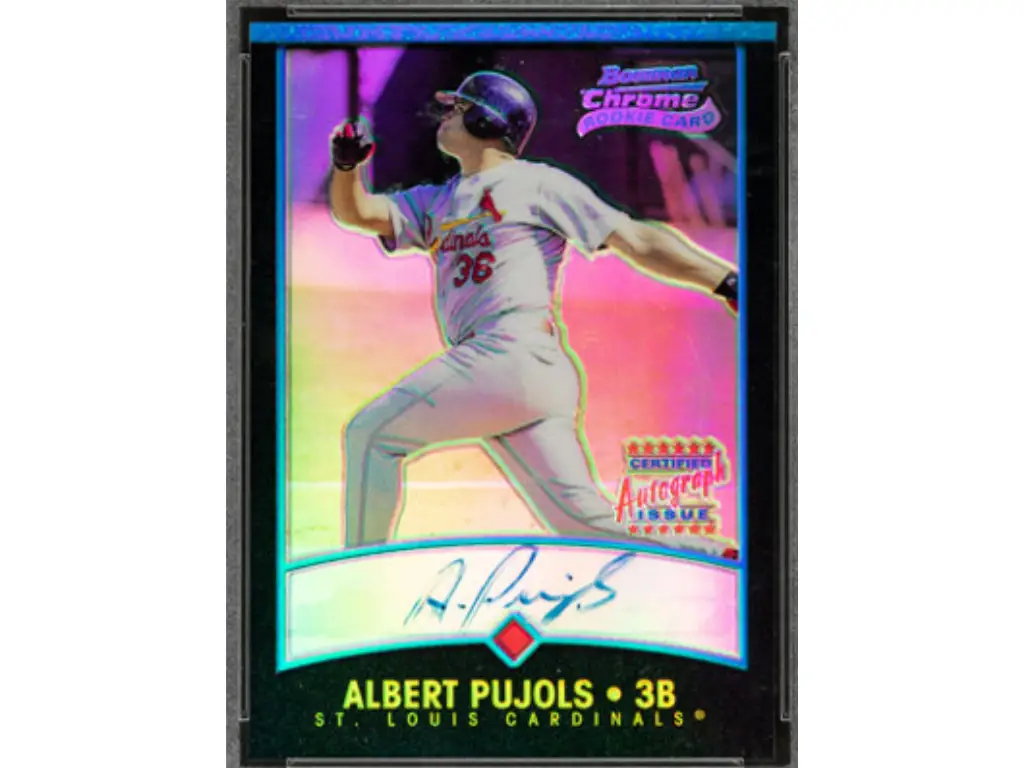 Another LA legend comes up as one of the most valuable cards of recent years.
Pujols is a two-time World Series champion and three-time NL MVP but back in 2001, he was a rookie with the St. Louis Cardinals.
His autographed rookie card from that year is now worth an astonishing $4000, but it's pretty rare as there are only five hundred in circulation.
Miguel Cabrera (2000 Topps Traded Chrome Rookie Card T40) – 
A Topps Chrome Rookie card for Miguel Cabrera with a high-quality rating will fetch up to $1,750 on eBay right now.
Back in 2000, it was hard to predict that Cabrera would go on to achieve so much in the game and the four-time American League Batting Champion's card comes in easily as one of the most valuable of the 2000's.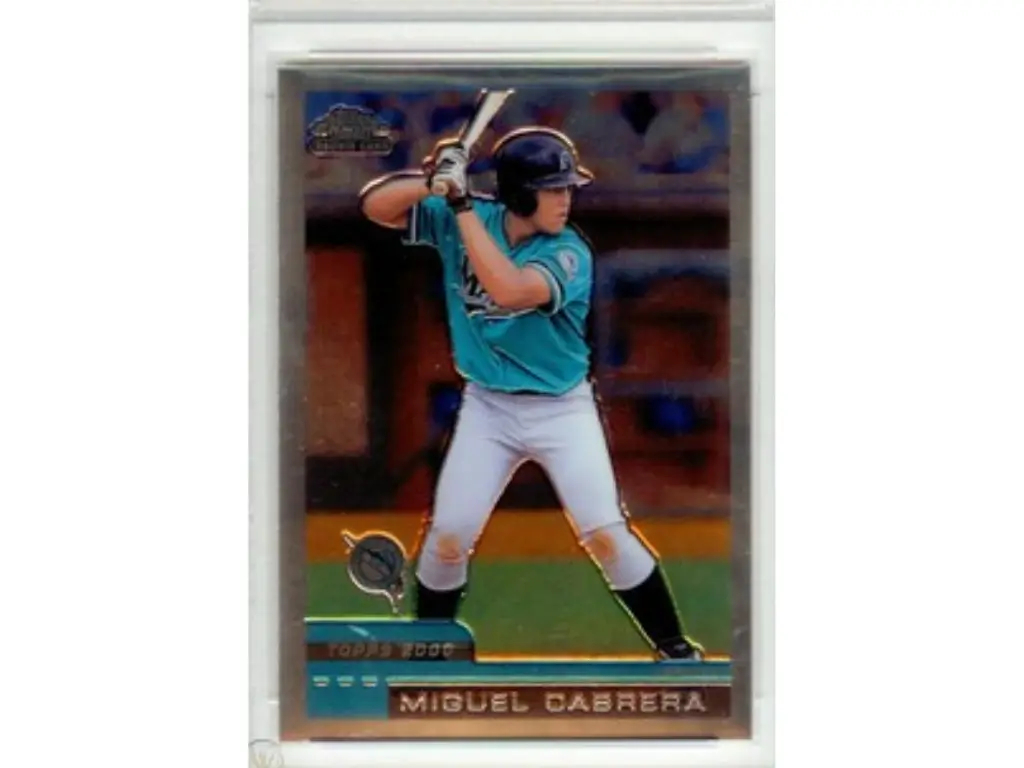 Clayton Kershaw (2008 Topps Update RC #UH240)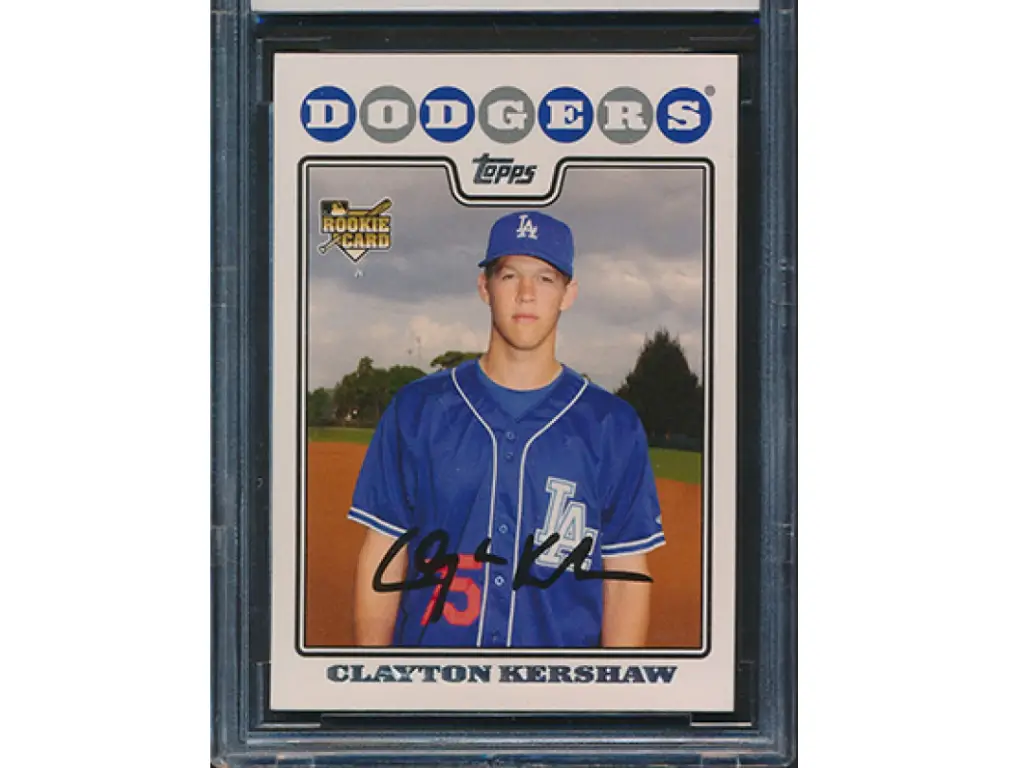 This card isn't that old but is currently fetching $750.
Not surprising when you consider that Kershaw is one of the greatest pitchers alive today.
This card's value has increased drastically in recent years and is set to grow even more in value, so if you're sitting on one, it's definitely worth hanging on to.
Bryce Harper (2012 Topps RC #661)
This Bryce Harper card from 2012 is fairly hard to come by because he was a late addition to the year's Topps Series 2 set.
It's a highly sought after card and every now and again, you'll see mint editions selling for big money on eBay.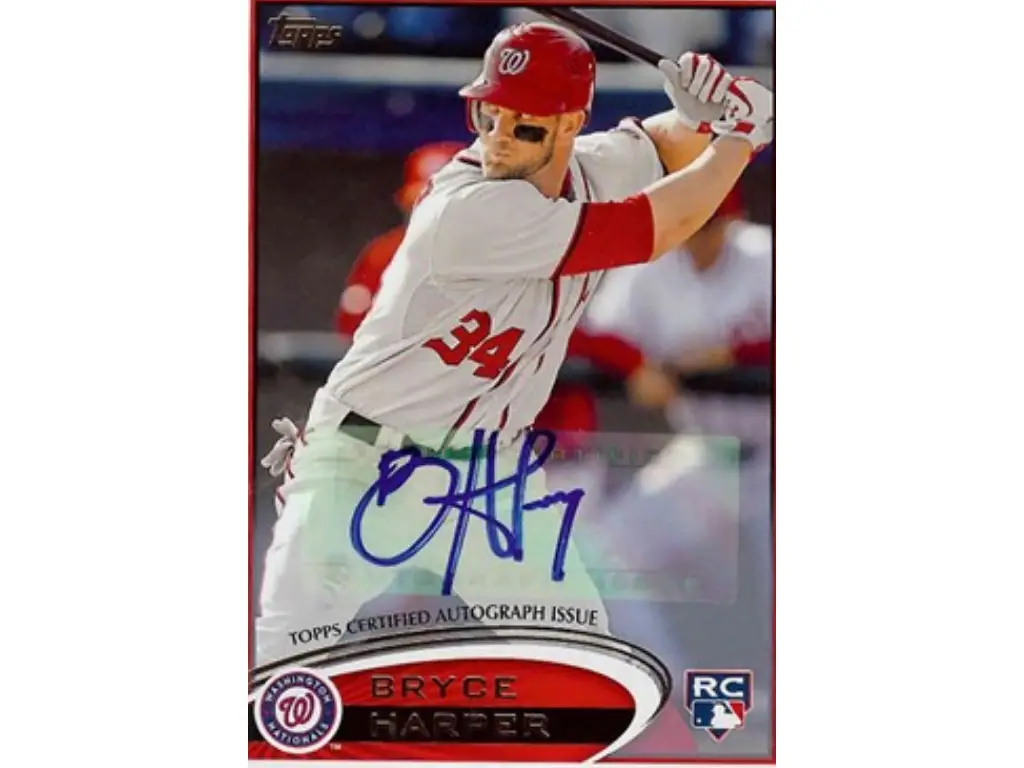 Ichiro Suzuki (2001 Bowman Chrome Xfractor)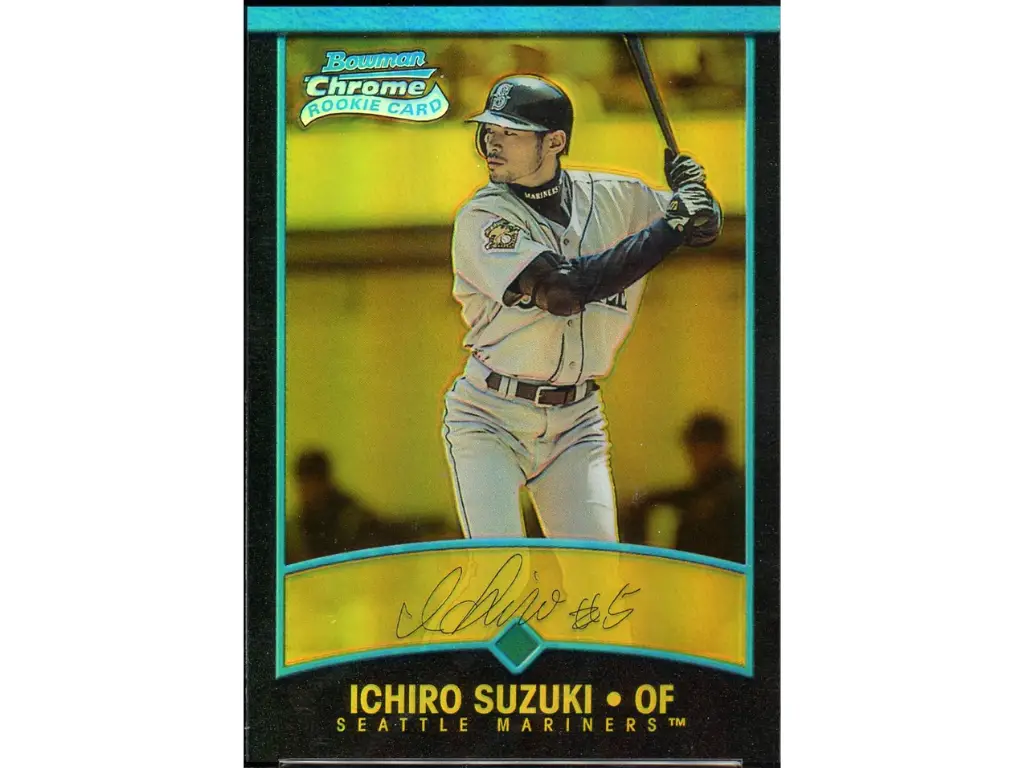 Suzuki has gained cult status in the world of baseball and his cards are no exception.
There are a few Ichiro Suzuki rookie cards that hold a good value out there.
His Topps Heritage card might fetch around $250 in decent condition, but in the current market, his Bowman Chrome in mint condition could expect to sell for around $1,425.
Kris Bryant (2015 Topps Archives RC #314)
This is a modern card with a classic look. Bryant is posing mid-swing in his Cubs jersey with a jet black bat with a gold decal.
If you happen to have one of these in your collection it's likely to generate a lot of interest and, in top condition, they're selling for around $700 on eBay.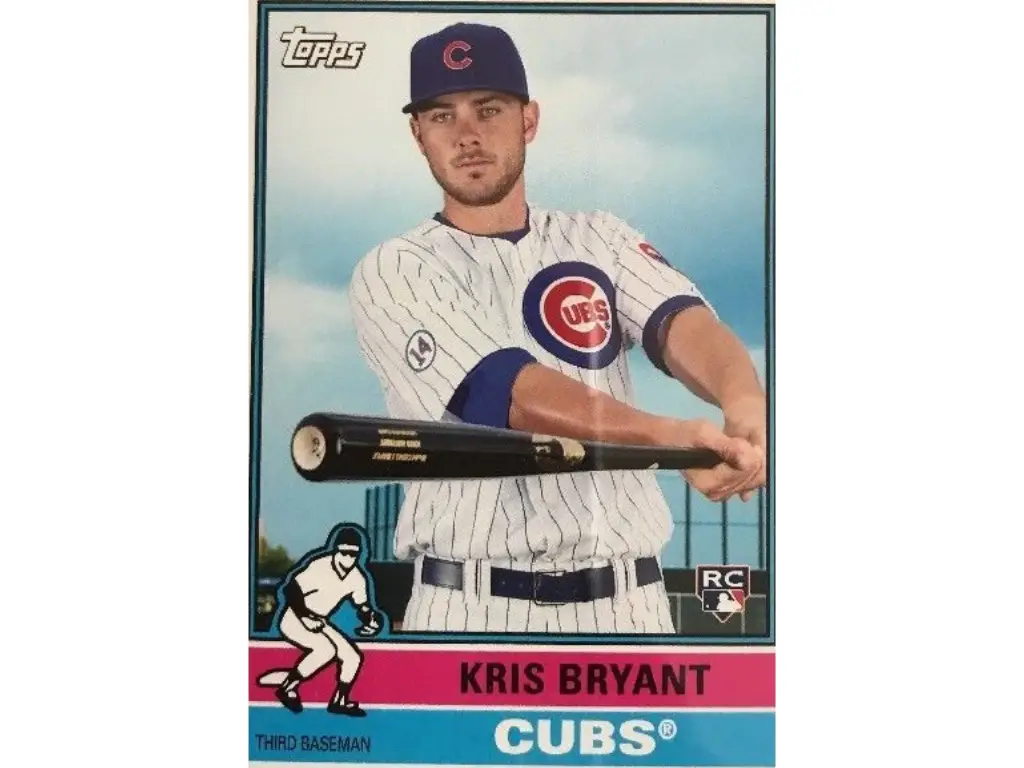 Stephen Strasburg (2010 Topps Heritage National Convention #NCC1 /999)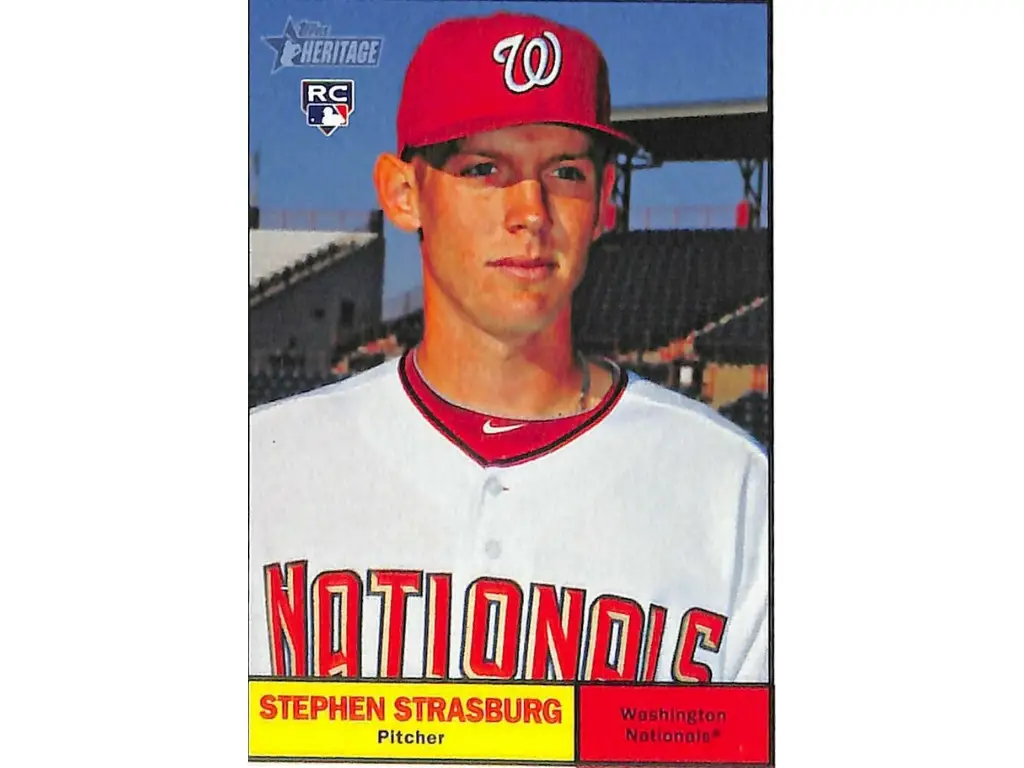 This is a bit of a novelty card. Its value isn't due to Strasburg having an incredible career or winning trophies. Back in 2010 however, there was a lot of hype surrounding him but unfortunately, it didn't quite work out.
This hype resulted in Topps producing a Strasburg Heritage card for the 2010 National Sports Collectors Convention which is numbered 999.
It was highly sought after at the convention and they're worth a small fortune if you can get your hands on one these days.
Jo Adell (2017 Bowman Chrome Refractor Autographed)
One of the more recent cards in the list, Jo Adell's Bowman Chrome Refractor with an autograph is really increasing in value.
He's a player with a massive amount of potential and should he meet expectations at the Angel Stadium, you can expect this to be one of the most valuable cards of the future.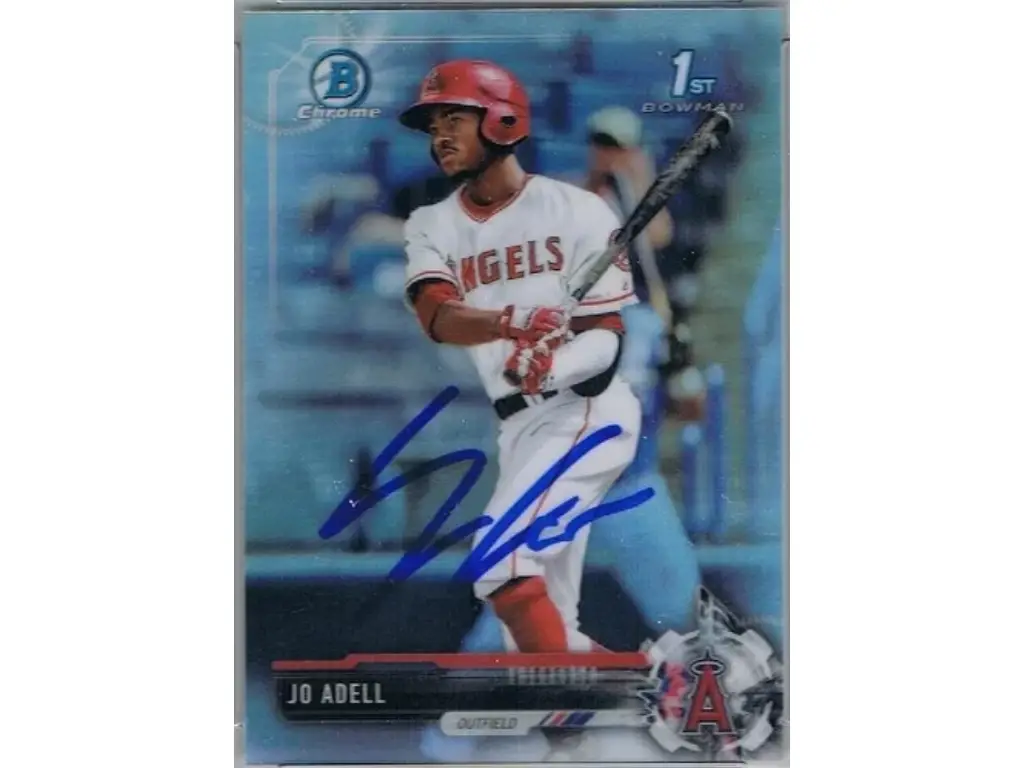 Mike Trout (2011 Topps Updates RC #US175)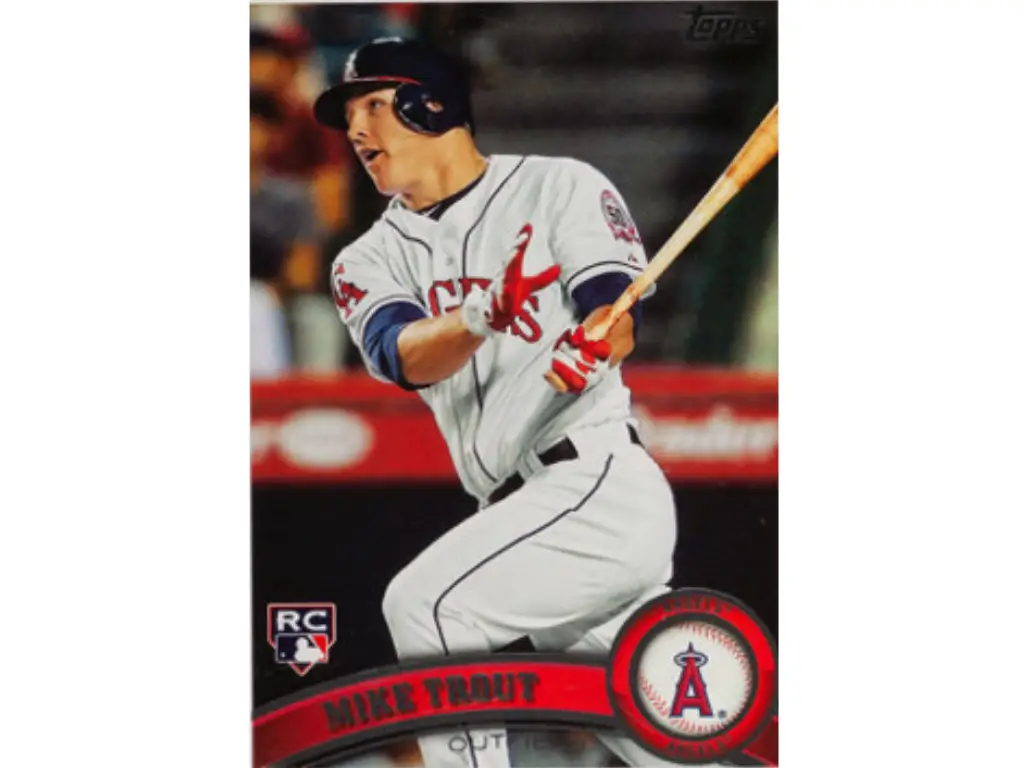 Yes, it's Trout again but this is probably the most iconic baseball card of modern times.
This card proves that value doesn't necessarily lie in gimmicks such as autographs or shiny backdrops.
This one is all about its cultural importance. Prices range depending on quality but a mint condition could be expected to fetch around $1,500.
Disclaimer: Please note none this is meant as investment advice – purely for entertainment and informational purposes only. We are not investment advisors (and nor do we want to be). While we aim to keep this information up to date as much as possible, at the end of the day we're human and things fall through the cracks, and sometimes we even make mistakes. So, therefore you are soley responsible for the decisions you make after reading this blog post. Happy trading 🙂