Find the Best Wood Bats of 2020 With Our Ultimate Buying Guide!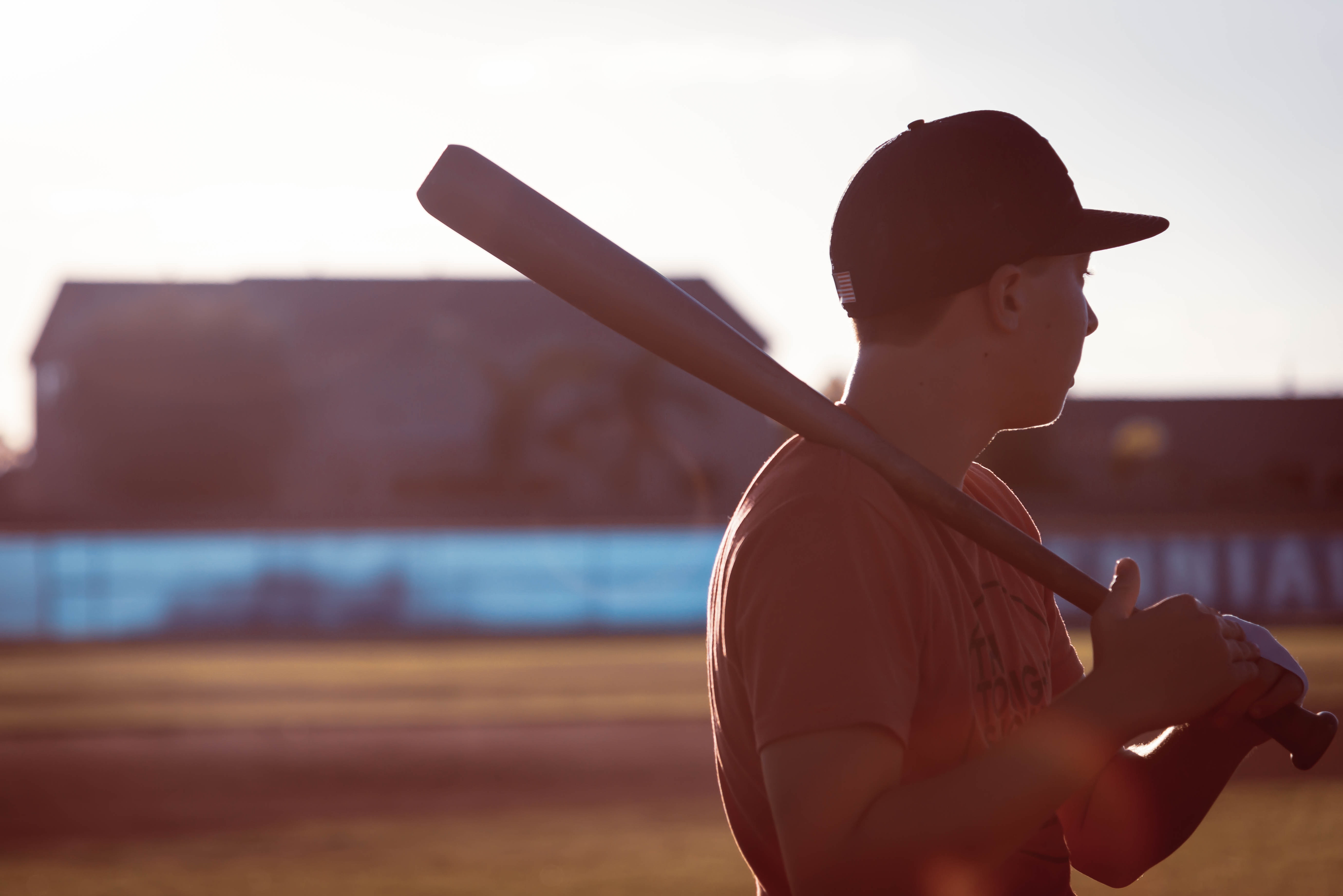 You know that feeling of holding a powerful wood bat at the plate? The CRACK! When you hit a knocker, or a BOMB over the center fielders head?
If this is your first time visiting my site, I'm connected to the baseball world because my brother played pro ball for years (his baseball-reference page). I played a lot of ball growing up, but not like him.
Looking for the Best Wooden Bats for Baseball?
Regardless, I'm always asking him to contribute to my site so we can help other ball players out there know what to look for in the real value with equipment. Here we're talking about wooden bats.
"What are the best?" I asked.
"B45." His response.
"Man, just like that? No close seconds?" I replied, with a grin because I know there's no grey area with him.
His final response, "Trust me, it's what we all loved and they're about to take over."
Well I did some more research and asked a bunch of other pro ball players that we know about using the best equipment for baseball, and it was an overwhelming response and lobbying for B45.
Not much compares to mastering the art of getting on base using a wood bat. We all know that's what the Pros use, but we barely spend time practicing with them.
Quality Wood Bats That Last
Depending on your summer league or men's league rules, you may be forced to use them. Maybe you're a PRO baseball player, and you're looking for the highest quality and the best feel.
Don't you worry my friend… Mind Fuse Baseball has you covered.
Here's the deal. I can go find any old woody that is being sold on Amazon for dirt cheap prices and present them to you because WE ALL LOVE SHOPPING ON AMAZON!
And, you know what? I love promoting products on Amazon. But, not this time. Not today. To be honest, they don't even have that great of a selection.
This top 10 list is all from our two favorite stores and what the REAL baseball players prefer – B45 and Baseball Rampage! B45baseball is its own brand and makes amazing woods! Baseball Rampage has an assortment of good ones, but cannot carry B45 as you can only get it at… well… Baseball45.
The part that will get you excited?
These all come with a 30 day warranty.
One of the really cool features B45 has is you can customize your wooden bat. If you are interested in that, just click the button below.
To provide variety, I'll also be showing you a bat or two on Baseball Rampage, which is an awesome baseball equipment site that offers free shipping over $99.
I always like being up front and honest with my readers:
I do make commissions if you buy through my affiliate links. This really helps keep my site stay up and running so I can keep researching and spending more time into making buying guides like these. The good news is the price never changes for you.
Actually, I'll do one better and get you a discount!
Use this link to get 10% off for being a new customer!
Here's a review left by a current player on B45's website:
It's important to see others have success with this brand. Going on my experience and speaking with multiple professional players – if you decide to get a B45 bat, you will absolutely love it.
Let's cover some frequently asked questions before we get into the full review.
What types of wood are bats made of?
There are 3 major wood types.
Yellow Birch
Maple
Ash
What are the preferred types of wood?
Many major league baseball players prefer Yellow Birch over other types. It all really depends how the ball feels coming off the barrel. Everyone will have their own opinion. We, at Mind Fuse Baseball prefer Yellow Birch!
Top 10 Best Wood Bats for Baseball
Not many of my competitors are actually former baseball players and athletes, so this site will always have that X Factor over the others. 🙂
There are a few types of wood these bats are made out of, but we're going to show you the ones all the big time players like to use.
Let's jump into it, and get started!
#1: B45 EE1 Premium Wood Bat or Pro Select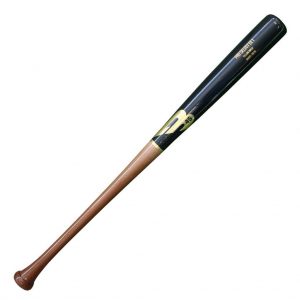 Leading off our list is the Eduardo Escobar EE1. There are two versions, the Premium and the Pro Select. The difference between the two is the Premium is a little higher quality. It's also designed for a highly skilled hitter.
First off, what a great looking bat. This bat's specs features a denser log, which created a bigger pop and better durability.
The Barrel is in the "small" category, which many players prefer because smaller barrels will provide more density. If you're a highly skilled hitter, once you figure out where to hit the ball in the sweet spot, the ball fly's off this bat.
Approved for Short season A, Rookie ball, perfect game and BBCOR.
If you get this bat and a 3-Pack of B45 Original Pine Tar, you'll qualify for free shipping! (Over $200 Order = Free Shipping)
#2: DeMarini D110 Pro Maple Wood Composite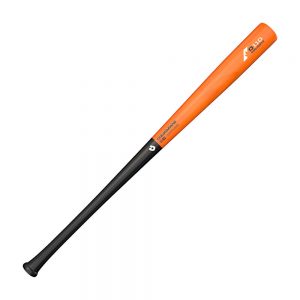 In the two hole is the Pro Maple D110 by DeMarini!
The D110 Features a Medium Barrel and a balanced swing weight, making it a smooth swing. The drop is -3 and it's approved for BBCOR, perfect game, Short season A and Rookie Ball.
This model is a Maple Wood bat type.
Baseball Rampage sells this exact model, which I have the link for you to go to that page. It's free standard shipping over $99 for the US, so that's nice. Unfortunately, amazon doesn't have this model for Prime Shipping.
#3: EI11C PREMIUM Wooden Bat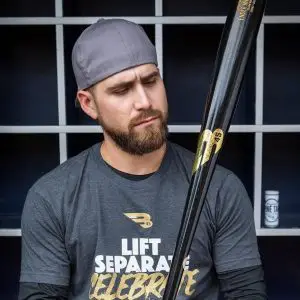 Next up, and third on our top 10 list is Big Leaguer Ender Inciarte's choice – the B45 EI11C Premium! All B45 wooden bats come with a 30 day warranty, which is great.
Build with a 0.94 inch handle and a flared knob, this bat will be handcrafted the same way Ender's bats are made! The barrel is 2.45 inches, which is considered in the small category. This allows for greater pop and long lasting durability.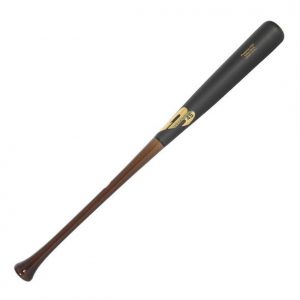 This one's for power, Home Runs, and the sound of the WHACK and CRACK!
Coming in at the clean-up position… the 45 NH1 Premium!
This BIG barrel yellow birch bat has a weight ratio of -3. It's sleek, stylish and built for performance. It's a top heavy type with a flared, tapered knob.
This is one of the biggest barrels B45 makes, and can create heavy impact when it runs into a fastball. The colors include a brown handle and a matte black barrel.
#5: TJ19 Premium Tommy Joseph
Batting fifth is the Tommy Joseph TJ19. What a beauty!
The colors are all cherry, making it unique and filled with character. Another big barrel, you will have massive hitting surface and maximum control of the bat.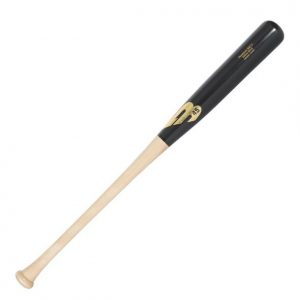 Coming in hot at number six, the RK13 Premium. It's is a hybrid model meant to be a balanced bat with a large barrel. The handle is thicker to balance the bigger barrel.
To combat the thicker grip, the tapered knob is small enough to fit all hand sizes. You'll feel amazing barrel control with a larger barrel size.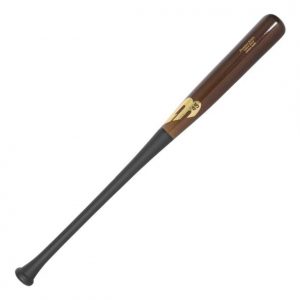 This top heavy, yellow birch bat was made for the elite, experienced hitter.
The look alone makes you want to buy it right now. Seriously, you will have some serious swag at the plate having this bad boy in your hands.
You know that powerful feeling holding a bat that you just know will perform? That's what you get with this!
It has a flared knob for ultimate control, and a large barrel, giving you a monstrous hitting surface.
#8: Rawlings Bryce Harper Gameday BH34PL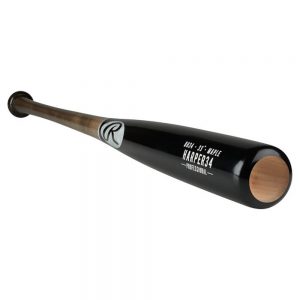 A Bryce Harper readymade bat?
That's right. This is a Pro Grade Maple type of wood. 30 Day Warranty (just like all the bats we recommend here).
This is one of Rawlings finest wood saver technology baseball bat. Factory sealed to ensure preferred weight in all climates.
Approved for all levels with a -3 drop and Bryce Harper designed! This thing will feel powerful in your hands and it also looks the part.
#9: JL20R Pro Select Stock (Jonathan Lucroy's Bat)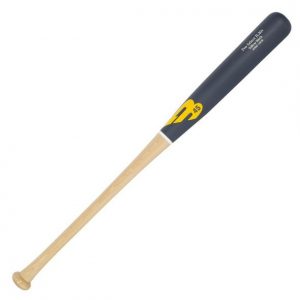 This model is recommended by All Star Catcher Jonathan Lucroy.
What's so good about this one?
The feel is amazing and it's on the lighter side. It is top heavy giving it the ability to create effortless bat speed through the hitting zone. The barrel size is LARGE, making this a favorite for 2-0 count hitters looking for that fastball in their wheel house!
#10: Victus X50 Pro Reserve Axe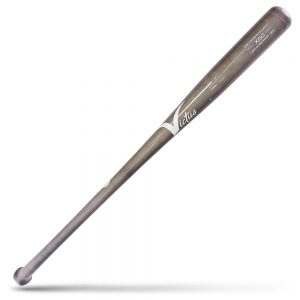 Last, but definitely not least is the Victus X50 Pro Reserve. This bad boy was crafted for power, which is why it's in the DH spot of this lineup! Hopefully y'all caught on to that!
The barrel is a medium size and has an end-loaded feel giving you ultimate control, speed and power. It is a Maple type of wood and ink dot certified.
The color?
SLEEK Gloss Grey finish! Can't find that color anywhere else on the market. Many players love the Victus brand as its starting to take off in the baseball world, especially in the woods department.
Top Baseball Wood Bats Conclusion
We hope you found this information useful. The goal is always to help connect the dots and to share our opinions on equipment for ball players by ball players.
Please contact Al directly if you have any questions, and be sure to check out our best equipment reviews page, right here on Mind Fuse Baseball. We hope you enjoyed our best wood bats reviews for 2020. Now, go pick me out a winner Bobby!