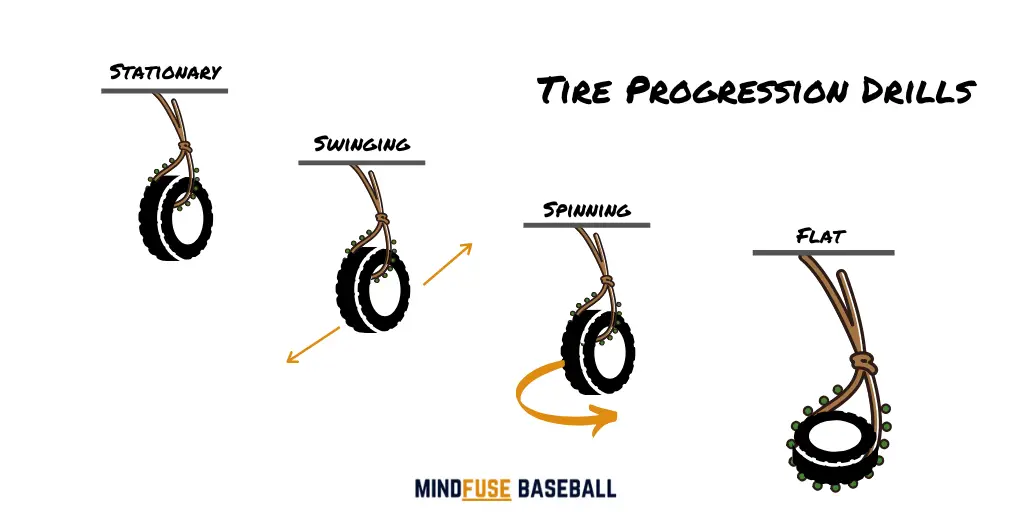 Tire Progression
Objective: The idea of this drill is to improve swing technique and accuracy with a tyre suspended on a length of rope as the target.
It's a great hitting drill for younger youth players as it allows them to develop their movement and timing without the pressure of having to continually hit a ball.
A larger target is ideal for this very reason. The progressive nature of this drill also makes it fun and technical.